Czech Tennis Player Tomas Berdych Takes Huge Strides In 2010
25 August 2010 | Steve Norman | Washington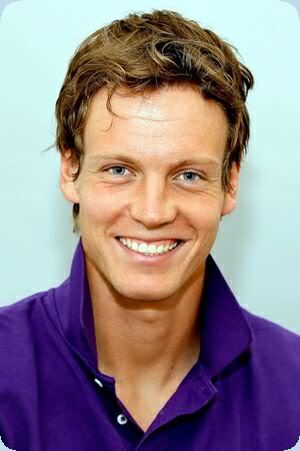 Tomas Berdych of the Czech Republic started playing tennis when he was five years old. Now at age 24, he is having the best season of his life. Berdych reached the French Open semifinals, then made it to the Wimbledon final before falling to world No. 1 Rafael Nadal of Spain. The rising Czech star now has his sights set on the U.S. Open.
Even though he is only 24 years old, Berdych has been playing tennis for almost 20 years.
He says it was his father, a railroad engineer, who first got him involved in the sport. "It was first steps, you know, when you just first time get a tennis racquet and hit a few balls. So, yeah, it was kind of like five, six years. It was my father and the first steps were with him," he said.
His first big success came at the age of 12 when he captured the Czech Republic's 12-and-under junior title. At the age of 14 he won the 14-and-under nationals, and at 16 he won the prestigious 18-and-under national title.
2010 has been the breakthrough year for Berdych. The 1.95 meter, 90-kilogram Czech has compiled a 41-15 record this season, catapulting him to a career-high seventh in the world rankings earlier this month. In another first, Berdych was the number-one seed at this month's Legg-Mason Championships in Washington, marking the first time he had been the top seed at an ATP Tour event.
His confidence seems at an all-time high as well, allowing him to dictate more points with his powerful serve and strong forehand shots. But Berdych told VOA Sports he cannot explain why he is playing so well. "It is tough to find a reason. I mean, I would say that it is just many things coming together. You know, all the hard work, even on-court, off-court, feeling really good, I mean mentally much stronger than before. So it is really a lot of aspects in my game," he said.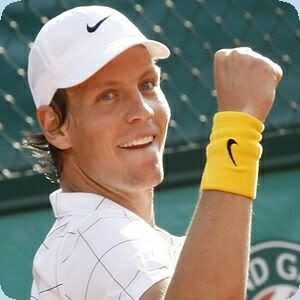 Berdych's play at Wimbledon exceeded most expectations as he defeated six-time champion Roger Federer of Switzerland and world No. 3 Novak Djokovic of Serbia in back-to-back matches to reach his first Grand Slam singles final. He is the first Czech to do that since Ivan Lendl in 1987, and he did it without playing a single grass-court tournament to prepare.
"You know I think for me the biggest advantage is that I am quite capable to play on all of those surfaces, that I do not have a big difference between clay, hard (court) or grass. So, yeah, we will see. I try my best, try to do good results, and just enjoying to play," he said.
In addition to playing on the ATP Tour, Berdych represented the Czech Republic at the Olympics in Athens in 2004, where he shocked Roger Federer in the second round, and competed again at the Beijing Games in 2008. He says playing at the Olympics is important to him. "To be part of all athletes in the world and sharing the Olympic Village, to meet all the great athletes from other sports. It is really a great experience and I was really enjoying (those) moments there. So far the results were not that good for me there, but I hope I am going to stay healthy, I am going to stay in good shape and (I am) looking forward to London again," he said.
Berdych also enjoys representing the Czech Republic at the Davis Cup men's team tennis event, where he has compiled a 21-7 career record in 14 ties (best-of-five series). "For me it is really important. You know, the people in (the) Czech (Republic) they really like the team competition, like when you play for your country. So for me it is really great to be on the team," he said.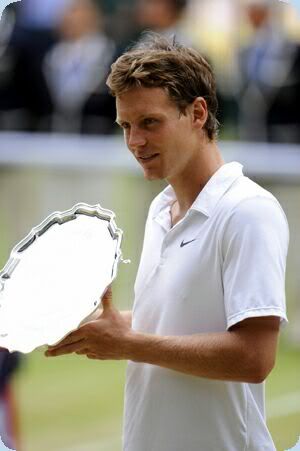 Tomas Berdych said he had specific goals at the beginning of the season and that so far, he seems to be on track. "Well, I would say the goals before the season for me was to get back to the top-10, to try to get to my first Masters tournament in the end of the year, and so far it is doing great. So I hope I can keep it (up) and make my goals for this year," he said.
Berdych said hardcourt is his favorite tennis surface, and he has worked hard to get ready for the final Grand Slam tournament of the year - the U.S. Open, starting August 30 in New York. In preparation this month, he reached the quarterfinals at both the Legg-Mason Championships and the Rogers Cup Masters 1000 tournament in Toronto. But he said he has no special tactics planned for the U.S. Open.
"I would keep the same strategy I did before (the) French and Wimbledon. That was just try to be 100-percent ready for my first opponent in the first round. Try to go through and then just make the same procedures for the next one and we will see where it stops," he said.